Starter Repair • Vehicle Starters • Solenoid Switch • Ignition Switch • New Starter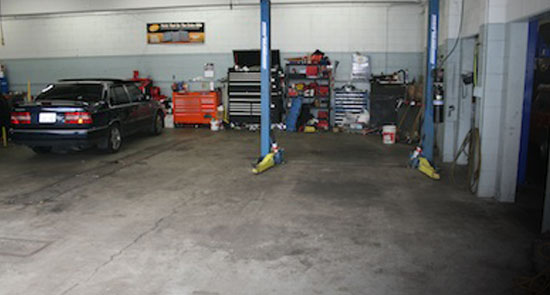 A properly working starter allows your vehicle to turn on and start without any problems. How can you tell when your starter is going bad or has become damaged? One common sign of a starter problem is a clicking sound when you turn your key in the ignition, but your engine still does not start. Another sign is when your vehicle starts after a few seconds of turning your key, but not right away.

You don't have time to be without a vehicle so let us at Car Clinic and Trucks Too help get your car or truck back in running order. We repair starters and install vehicle starters in nearly every make and model of car or truck. Our starter repair service handles all parts of your vehicle starter, and will ensure that your vehicle is starting with ease before you drive out of our garage.
With starter repair we'll diagnose and repair problems with your entire starter system. These include starter motor, solenoid switches, ignition switch, battery and starter relay. If your car can't start you can't drive! Contact Pierce County's automotive repair experts for your starter repair service.
Starter repair to eliminate slow or rough starts
Ignition switch repair so your vehicle starts with the first turn of the key

Stops difficult cold weather starts

Helps your vehicle to be a reliable source of transportation

Starter repair and troubleshooting to correctly diagnose
Starter repair and installation to get you back on the road
If you find yourself with a vehicle that you have to hold your breath every time you turn the key, you need to bring it in to us at Car Clinic and Trucks Too. With over 50 years of experience in starter repair and diagnosing vehicle starters, you wont find a more qualified place to work on your vehicles starting problems. We will put our starter repair expertise to work for you and before you know it, you will be the proud owner of a reliable starting vehicle.
Vehicle starter problems just dont go away by themselves. They will continue to progress from bad to worse until they leave you stranded. Dont wait until you are stranded to call Car Clinic and Trucks Too.
There's a different way to get your car fixed. Contact your Automotive Expert at 253.200.1993, for your free estimate.
Car Clinic and Trucks Too
923 E Main Ave
Puyallup, WA 98372-3124
This e-mail address is being protected from spambots. You need JavaScript enabled to view it
T: 253.200.1993
F: 253.845.4790
Business Hours
Monday – Friday: 8:30 am – 5:30 pm
Saturday: 9:00 am – 3:00 pm